Why you need a solid wood garage door used for your villa
Solid wood garage doors, also known as aluminum wood garage doors, have several characteristics. First of all, the front of the aluminum-wood garage door panel is solid wood, and the back of the solid wood door panel is a "Tian" shaped steel frame, which combines the firmness of steel and the natural style of solid wood to improve the grade of the villa and integrate with the style of the villa naturally. Secondly, the force point of the aluminum-wood garage door is all on the aluminum frame, and the solid wood panel is embedded in the aluminum frame, which greatly increases the service time of the aluminum-wood garage door. Thirdly, the solid wood door panel of the aluminum wood garage door is embedded into the aluminum frame after being slotted, and there is also a convex inner structure between each solid wood panel, which is connected as a whole.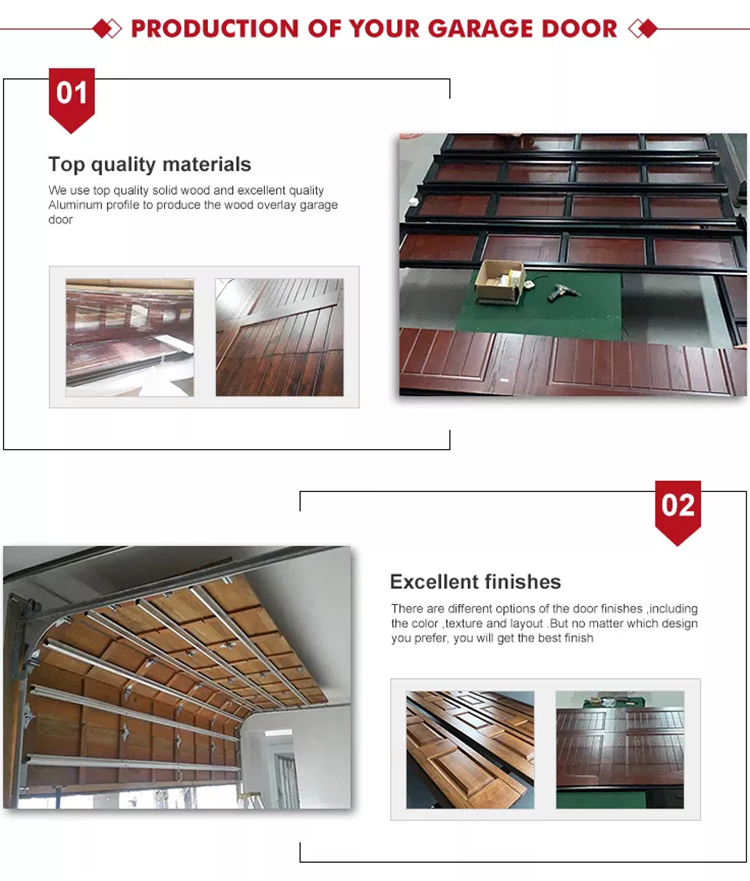 The garage door is a nail-free fixed structure, which not only solves the deformation problem of solid wood, but also prevents the rust of the nails from affecting the door panel connection. All structures in door panels
In the middle, between the door panels and between the steel frame and the door panel are all nail-free structures, during the movement of the door panel, there will be no loosening and deformation, and the door panel structure is firm. Finally, the surface paint of the solid wood door panel adopts outdoor weather-resistant paint. You can choose the color that matches the style according to the characteristics of the villa. The shape of the solid wood garage door panel can also be suitable for the positioning of the villa.
, the whole is organically integrated as a whole, adding value to the villa.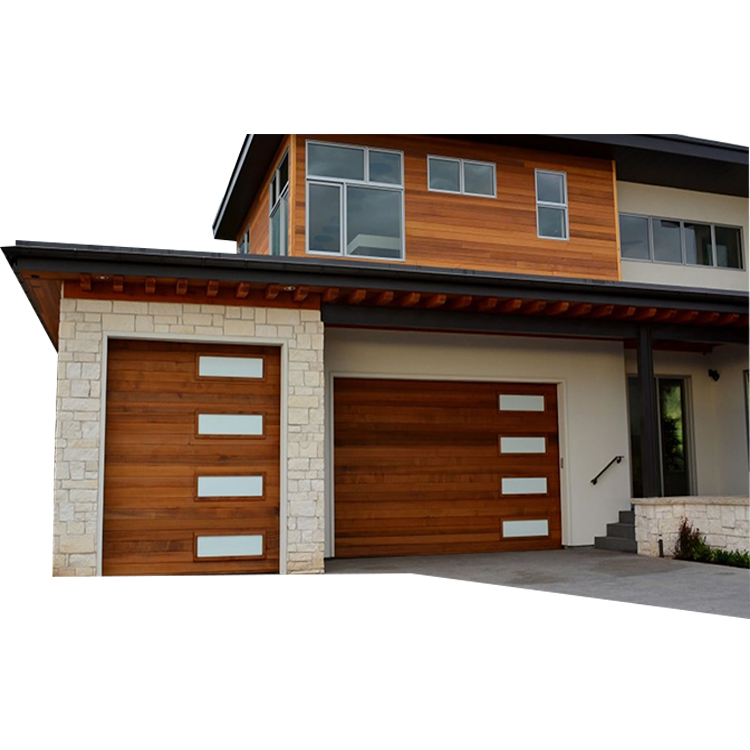 For some high-end villas, there is a certain emphasis on the choice of villa garage doors. Generally, solid wood garage doors are used. This type of garage door is a flap garage door in terms of function, but also because of its particularity. Therefore, in the villa Most used in construction. Because this type of garage door is purely handmade, the overall appearance is high-end, exquisite, dignified and beautiful. The material is mostly imported Douglas fir solid wood. Its wood texture is generous, suitable for the aesthetic concept of modern people, showing a simple and natural beauty, and it is the most suitable garage door material for modern villas.